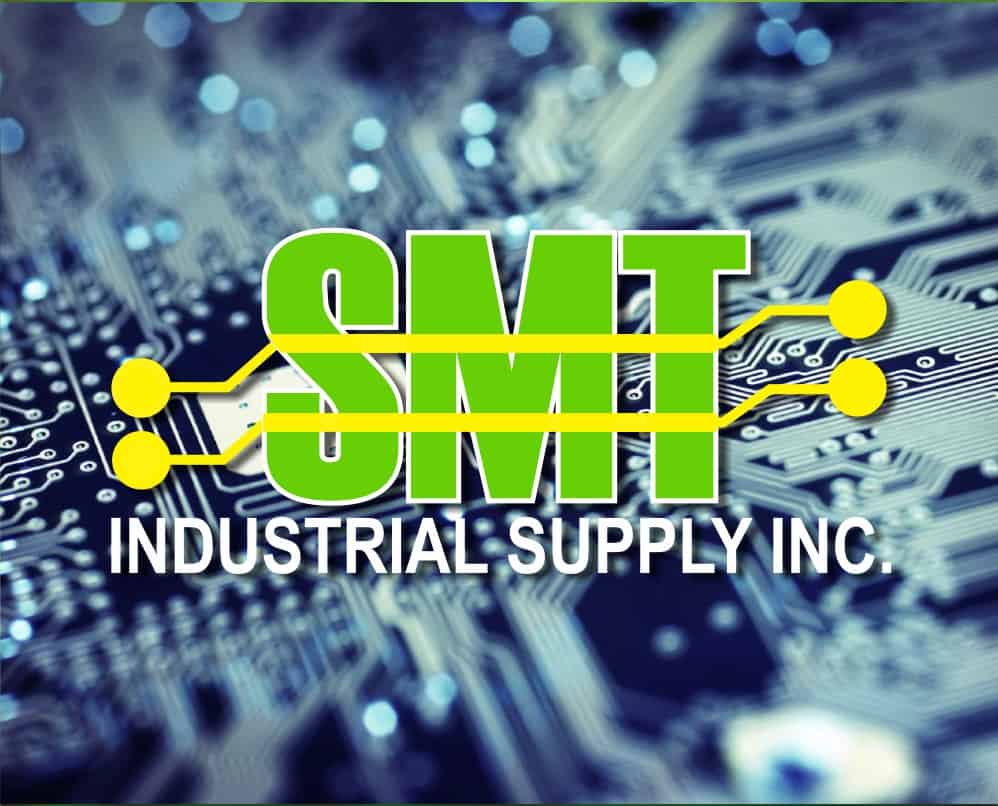 All Dry Boxes, Ultra Low Humidity Dry Cabinets & Baking Cabinets are stocked in our duty free North American Warehouse and can be quoted F.O.B. to your facility. Contact us today for a quote or more information.
Visit Our Parent Site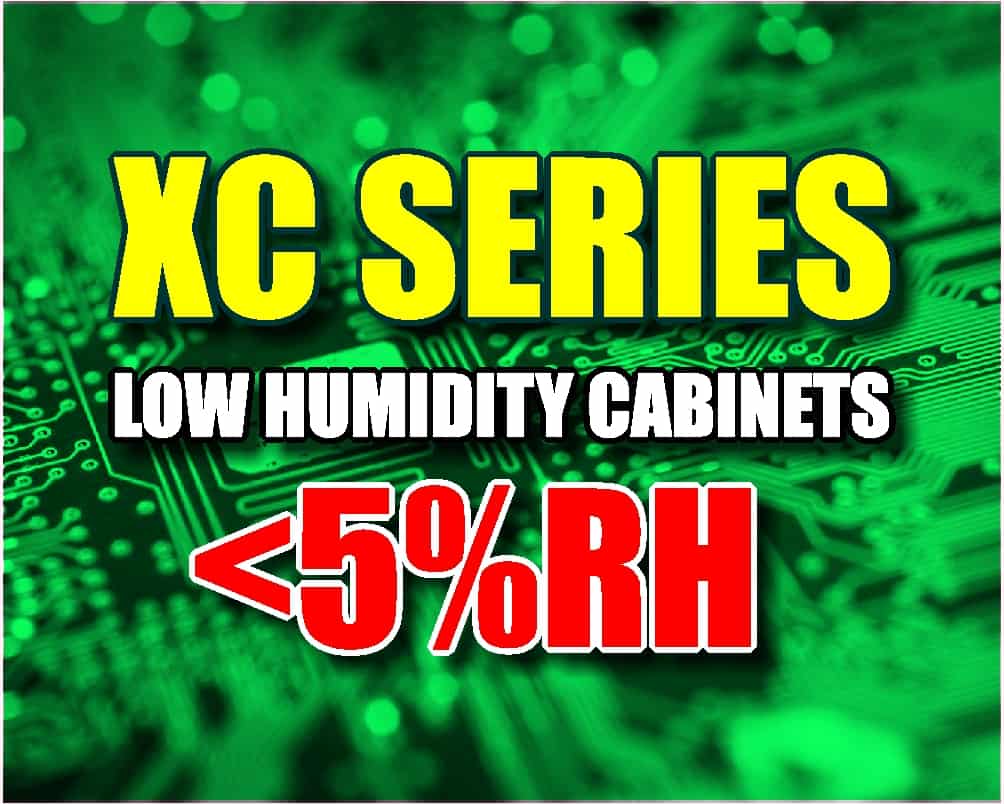 XC Dry Cabinets
The XC <5%RH Dry Cabinets are specially designed for moisture sensitive packages and comply with the industry standard
J-STD-033
. XC Low Humidity Cabinets are plug and play, feature a rugged design and are available in six different sizes.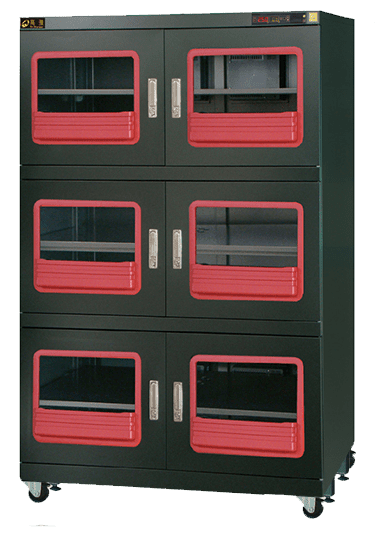 F1 Ultra Dry <1%RH
F1 Series Ultra Low Humidity Dry Cabinets are specially designed for moisture sensitive devices of level 4, 5, 5A, or 6. F1 cabinets feature Humidity Management Software and have humidity ranges of 1% RH, exceeding the requirements of IPC and Jedec J-STD-033.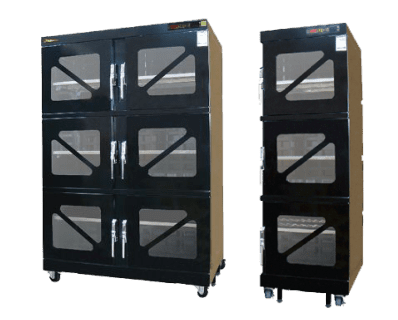 Baking Cabinets
Our Baking Cabinet are designed to ensure that they maintains a stable <1%RH and 60℃ environment. This speeds up the evaporation of moisture from parts and RESETS their FLOOR LIFE.  It is designed for specially SMD packages & complies with J-STD-033.
---
What are Desiccator Boxes or Dry Cabinets?
Electronic Desiccators also know as Dry Cabinets or Dry Boxes, are air-tight automatic dehumidifying storage cabinets which maintain an internal environment of 1-50% RH. Desiccator Cabinets are used to protect objects from moisture & humidity related damages such as mildew, fungus, mold, rust, oxidation, and warping.
Dry Cabinets are ideally suited to protect Surface Mount Technology (SMT) parts, Moisture Sensitive Devices (MSD), Moisture Sensitive Materials, semi-manufactured goods, automated production, quality control equipment, printed circuit boards (PCB), circuitry, resistors, chemicals, powder materials, gold contact lead wires, solder, solder paste and other manufacturing related materials.