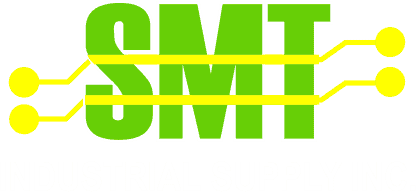 Dry Cabinets & Humidity Controlled Storage Solutions
Not made in China!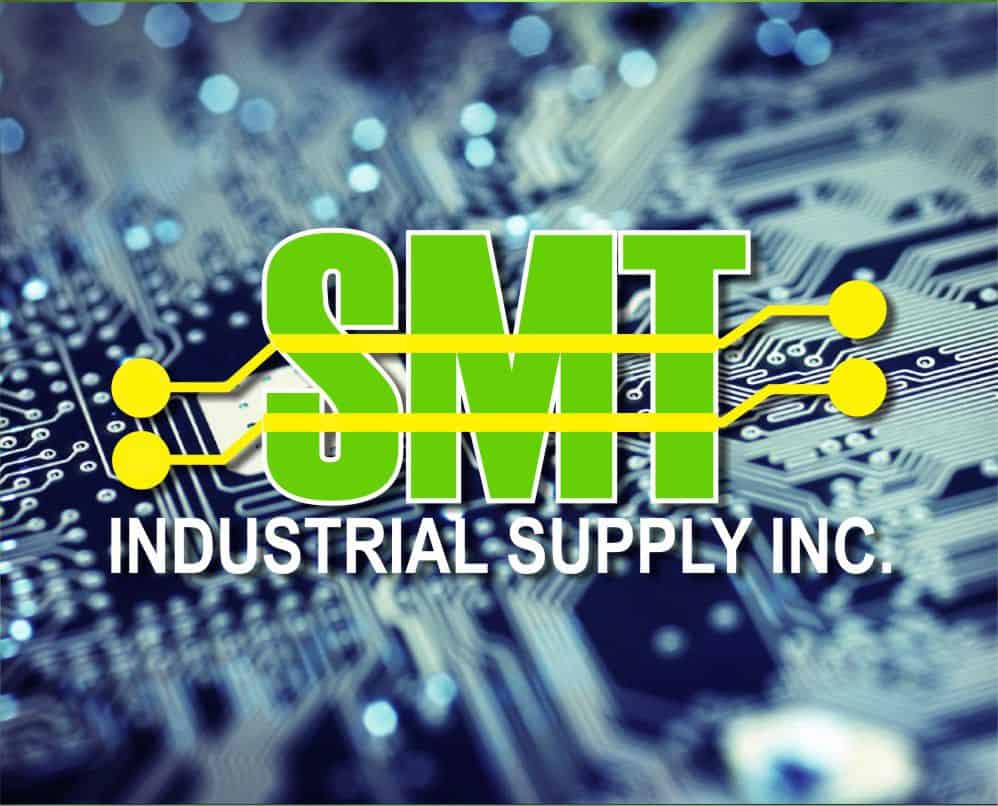 What are Dry Cabinets
or Desiccant Baking Cabinets?
An Electronic Desiccator also know as a Dry Cabinet or Dry Box, are air-tight automatic dehumidifying storage cabinets which maintain an internal environment of 1-50% RH. Desiccant Cabinets are used to protect objects from moisture & humidity related damages such as rust, oxidation, and warping.
A Dry Cabinet is ideally suited to protect and store Surface Mount Technology (SMT) Parts and Feeders, Moisture Sensitive Devices (MSD), 3D Printing Materials, Moisture Sensitive Materials, Semi-Manufactured Goods, Automated Production Parts, Quality Control Equipment, Printed Circuit Boards (PCB), Circuitry, Resistors, Chemicals, Powder Materials, Gold Contact Lead Wires, Solder, Solder Paste and other manufacturing related materials.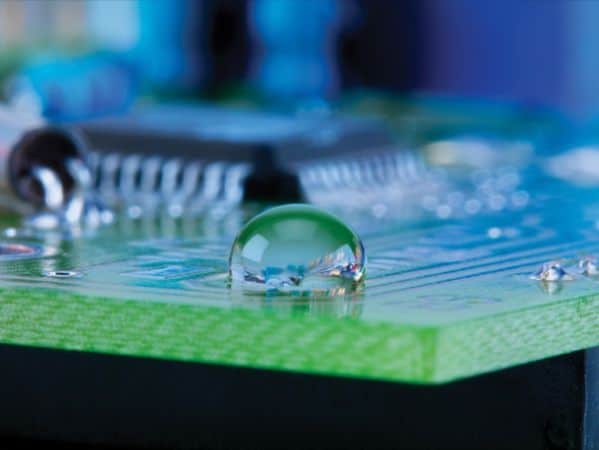 Why proper dry Storage is Important
Plastic encapsulated components, semiconductors, are being manufactured in smaller sizes. Components such as thin fine-pitch devices and ball grid arrays could be damaged during SMT reflow when moisture trapped inside the component expands.
Microcracking is just one defect that can occur. Damage to plastic molded components such as PBGA's has long been recorded and associated with high ramp rates and temperatures of the re-flow process during assembly.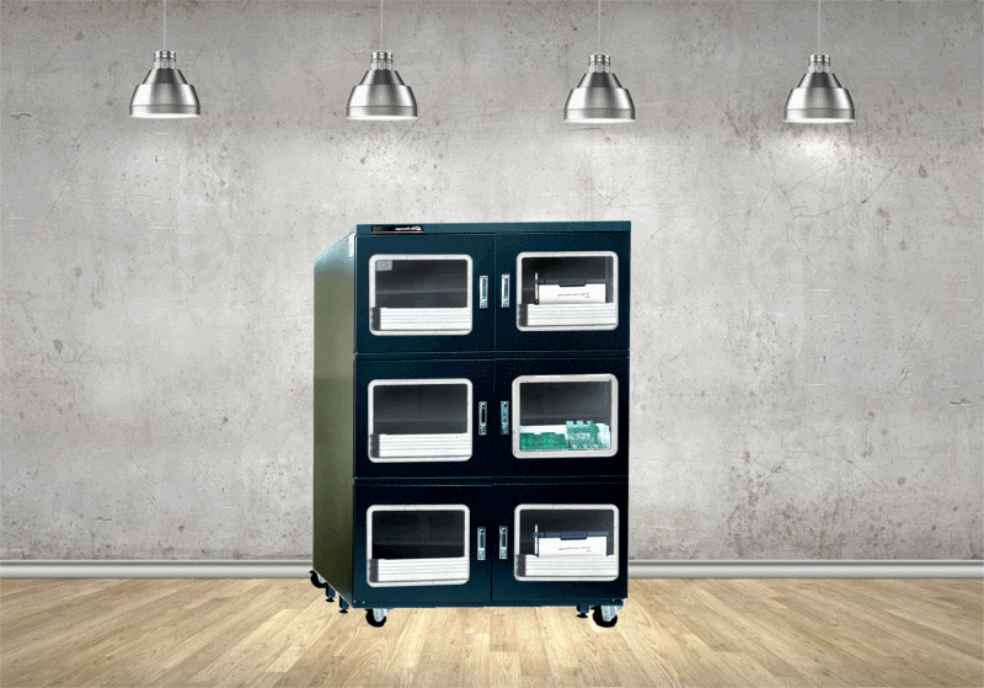 Designed as a dual purpose dry cabinets the Dr. Storage T40W & T60M Series can be used as standard Humidity Controlled Storage Cabinets or as 60°C Baking Cabinets. Baking components can in many cases "reverse the clock" by removing stored moisture.
Unlike baking at the traditional 125℃, baking at lower temperatures can lessen the risk of rapid moisture expansion. The lower temperature mitigates the oxidation and the stored parts can then be baked indefinitely.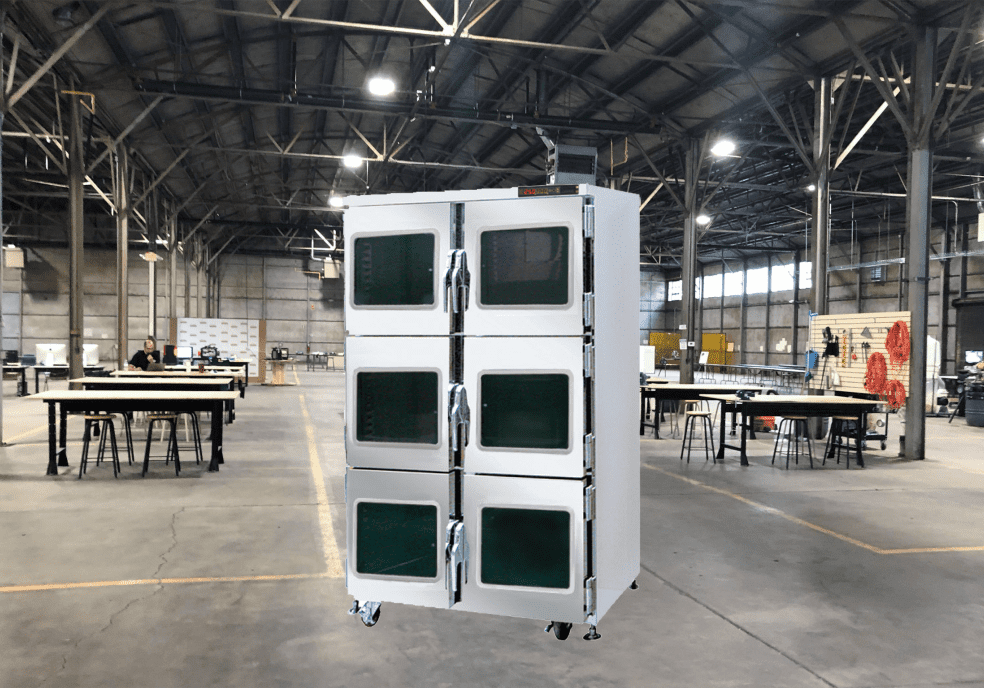 QDB Smart Nitrogen Cabinets are designed to control the filling of user supplied dry air into the cabinet, so the desired relative humidity in the cabinet can be reached. The QDB Smart Nitrogen Cabinet is adjustable from 1%~50%RH.
All QDB Dry Boxes come complete with a QDN filling module, digital display, RS-232 port, humidity manager software, anti-static package, locking doors, adjustable shelves, alarm. Provides protection for IC's and PCBs . QDB Smart Nitrogen Cabinets are the ideal cabinet for storing semi-conductors.